Whale Watching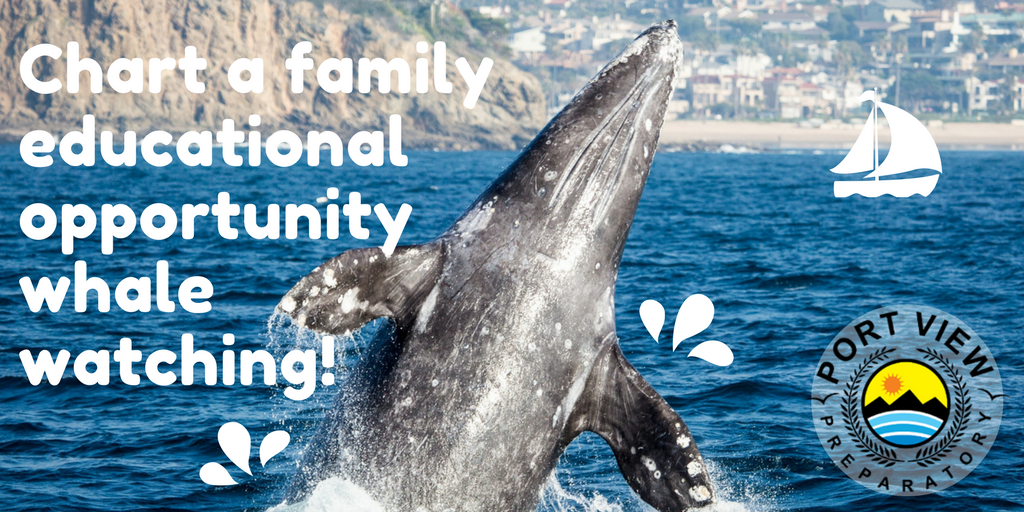 Want to chart educational opportunities of your own? Take your family whale watching!
Southern California is currently in peak whale watching season as the Gray Whale makes the longest mass migration of any marine mammal. Along the coast of Newport Beach, you may also see Finback whales, Humpback whales, and Minke whales along with Orcas, sea lions, and many species of dolphin.
For those who may get sea sick, you can explore the Pacific Marine Mammal Center in Laguna Hills. Learn about seals & sea lions native to Orange County, observe the animals' group behaviors, and if you're lucky, watch them eat! For more information, visit www.pacificmmc.org.