Support for Parents and Siblings of Special Needs Kids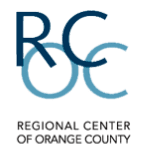 Being a parent or sibling of a special needs child comes with many challenges and can be overwhelming, exhausting and lonely. Of course there's also great love, acceptance and the deepest desire to protect that comes with this important role. Seeking support from other families in similar situations can provide a great sense of comfort and even solutions to some struggles that may seem insurmountable. At Port View Preparatory®, we understand your unique challenges and our staff is always on hand to support our community of families.
Parents looking for additional support can find a wealth of resources in their local area with a simple online search. Siblings of special needs children also face many issues and need age- and role-appropriate information. One local agency that offers support to both parents and siblings is the Regional Center of Orange County (RCOC). It's one of 21 private, non-profit organizations contracted by the State of California through the Department of Developmental Services to facilitate support for people with developmental disabilities and their families.
After finding the right support resources, don't forget to take care of yourself and your own needs. Whether it's taking the time to clear your mind with a walk around the block, getting lost in a good book or simply having some alone time – take those small opportunities to recharge yourself. Your entire family will be better off when you're healthy and energized to face the situations and amazing opportunities that will come your way.