PVP's First Trunk or Treat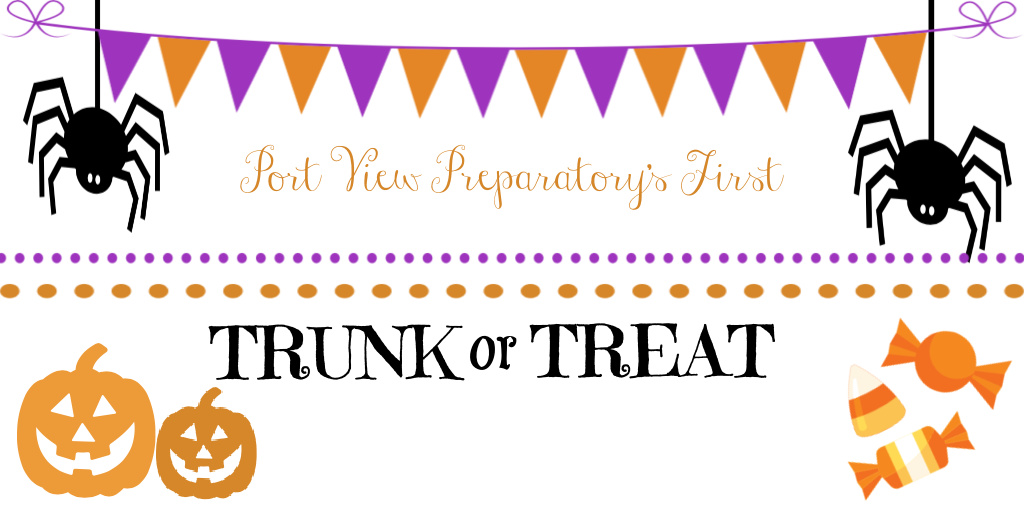 We are so thrilled to bring to you our first go at a "trunk or treat" event! We thought this would be a new and exciting way to celebrate the normal trick or treating that we usually do in our local communities. Port View Ontario and Port View Tustin will both hold this event on campus during the school day.
Friday, October 30th is already a planned minimum day (student dismissal at 1pm), so as usual we will carve out some academic work time and then get right down to the fun stuff! Students are allowed to wear a non-scary, non-restrictive costume of their choice. Parents may send it in their bag with them. For our Ontario campus, the tentative plan is for Cohort 1 to participate on Wednesday October 28th and Cohort 2 on Thursday October 29th.
We are going to also turn this new event into a fun time for our staff by holding a staff contest for the coolest trunk! Each classroom and each service team and our Admin team will receive a $40 budget to see how creative they can get! We cannot wait to share the photos of what we are sure will be a picture worthy event!