Autism Research Series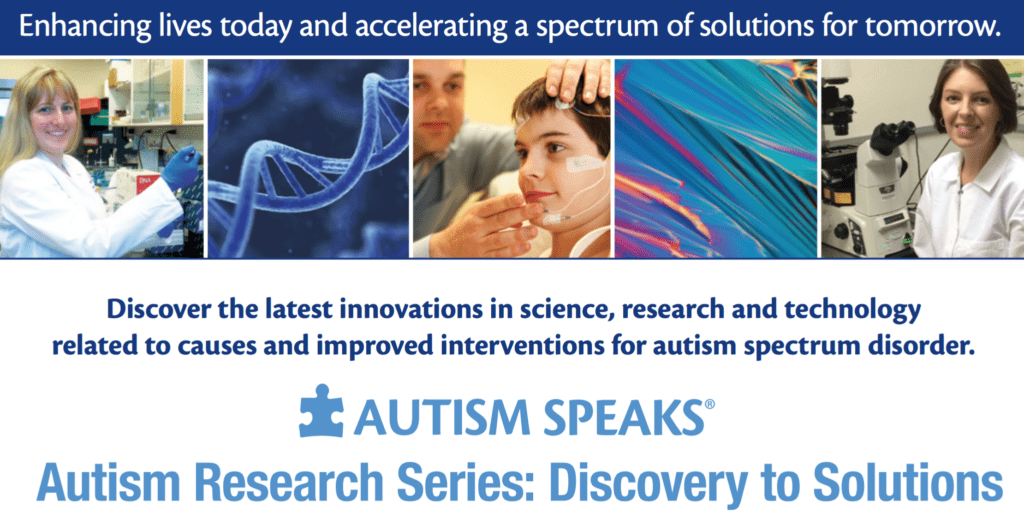 Parents and Caregivers are invited to learn about the latest innovations in science, research and technology related to causes and improved interventions for autism spectrum disorder. Expert panelists will explore the latest advances in autism research to support people with autism and their families. The next event is November 16th from 6:30-8:00 pm at 2500 Red Hill Ave, Suite 100, Santa Ana, CA 92705.
For more information, visit their website here.