What is a Classroom Support Provider (CSP)?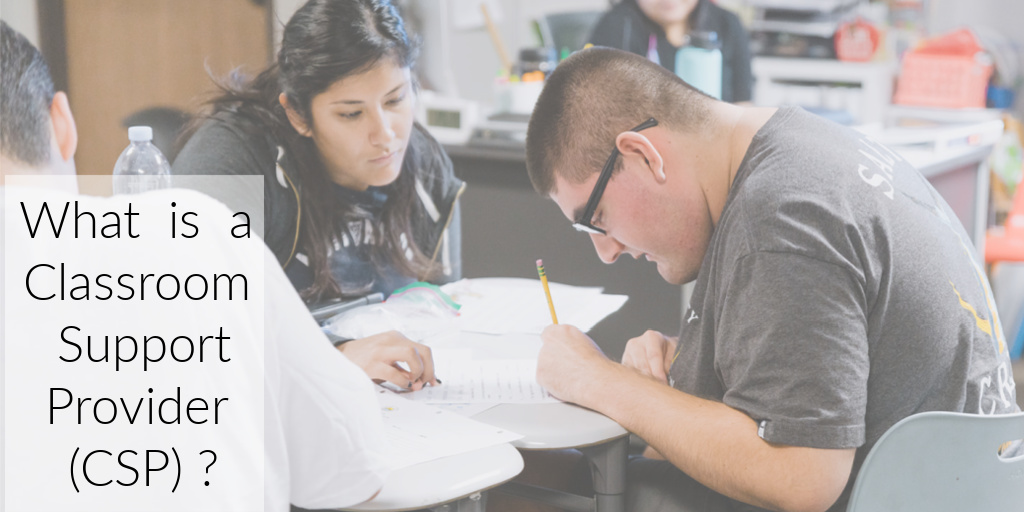 Today our CSP's returned to our Tustin campus to get ready for our student return. Our Classroom Support Provider position is where most of our teachers, behavior analysts and even our Admin team began their journey with PVP!
Our CSP's are strong believers in using evidence-based and practical models to help students with complex challenges achieve what many thought they couldn't. Most have some background in the field from providing in-home ABA services or working within a school district prior to joining us, however, we have many staff members who came to Port View Preparatory with no ABA experience and they have fell in love with it!
At Port View Prep, our Classroom Support Providers are hardworking, enthusiastic, honest, reliable and energetic people. The Classroom Support Provider (CSP) is responsible for the day-to-day implementation of their student's individualized educational and behavior programs.  Also, they collect data on their program as well as supervise their student. With all that they do, the CSP position is definitely a cornerstone of our PVP team.
If you know someone who sounds like they would make a perfect addition to our team, please send them to our  Zip Recruiter page to apply!